Cuisine
Enjoy Our Delicious Restaurant Or Relaxing Lobby Bar
Taste the wide range of local and international cuisine unlike any other during your stay at The Grand Hotel Punta del Este. Whether you are beginning your morning with the free breakfast at Lighthouse Restaurant, relaxing on the beach with drinks and snacks, or toasting another glorious Punta del Este sunset on the terrace at the Lobby Bar, enjoy a dining experience on par with the best restaurants in Punta del Este.​
Lobby Bar
With inviting interiors illuminated by Italian pendant lamps and an outdoor terrace overlooking the ocean, the Lobby Bar is the perfect spot for cocktails and snacks in a casual yet sophisticated setting.
Open 6 AM – 12 AM
Brava Grand
Offering simple yet elegant light fair meal service, with exclusive beach services and a place reserved for hotels guests.
Services included:​
Lounges - Chairs - Beach umbrellas - Towels - Tables
Only open during summer season 9 AM – 8 PM
Lighthouse Restaurant
Our restaurant, the Lighthouse, on the ground floor, has a 120 guest capacity. A warm and contemporary atmosphere, offering an exquisite cuisine with author's touch, prepared after a careful selection of the finest local products and ingredients.
Breakfast:
7:00 AM – 08:30 AM | 8:30 AM – 9:00 AM | 9:00 AM – 9:30 AM | 9:30 AM – 10:00 AM | 10:00 AM – 10:30 AM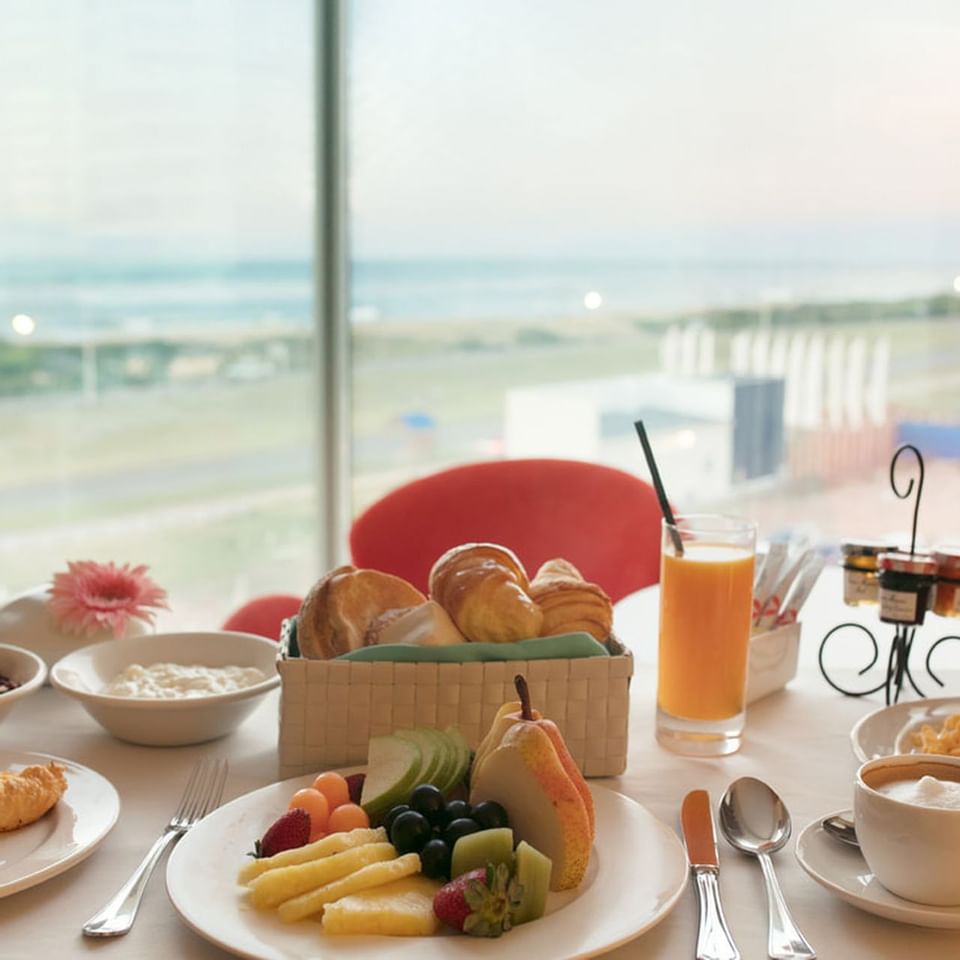 Hours
Winter 6 AM – 1 AM
Summer 24 hrs